Ladies Pro-Am 2019 – Pros
| | | |
| --- | --- | --- |
| Position | Pro | Points |
| 1 | Shannon Flynn Hanly  Silvermere Golf Club | 42 |
| T2 | Maria Tulley  Studley Wood Golf Club | 40 |
| T2 | Hannah Ralph | 40 |
| 4 | Katie Rule  Mendip Spring Golf Club | 39 |
| 5 | Joana De Sa Pereira  Burhill Golf Club | 38 |
| 6 | Ali Gray  Ormskirk Golf Club | 36 |
| T7 | Sian James  Wentworth Club | 35 |
| T7 | Catherine Panton-Lewis  The Berkshire Golf Club | 35 |
| 9 | Keely Chiericato  Manston Golf Centre | 34 |
| T10 | Luan Skeates  Cuddington Golf Club | 33 |
| T10 | Rosie Langley  Kings Lynn Golf Club | 33 |
| T10 | Daisy Macve  West Byfleet Golf Club | 33 |
Ladies Pro-Am 2018 – Pros
| | | |
| --- | --- | --- |
| Position | Pro | Points |
| 1 | Sian James  Wentworth Club | 42 |
| 2 | Shannon Flynn Hanly  Silvermere Golf Club | 38 |
| 3 | Heather MacRae  Stirling Golf Club | 37 |
| 4 | Sian Evans  Kings Hill Golf Club | 34 |
| T5 | Luan Skeates  Cuddington Golf Club | 33 |
| T5 | Maria Tulley  Eastbourne Downs Golf Club | 33 |
| 7 | Joana De Sa Pereira  Burhill Golf Club | 32 |
| T8 | Keely Chiericato  Manston Golf Centre | 31 |
| T8 | Gemma Allman  Moor Park | 31 |
| 10 | Marie Martindale  Hampstead Golf Club | 30 |
| T11 | Deana Rushworth  Witney Lakes Golf Club | 29 |
| T11 | Rosana Gomez Valdor  The Grove | 29 |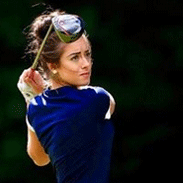 Shannon Flynn-Hanly
Robert Rock Academy, Silvermere
Cuddington 2019, Winner
Burhill 2018, 2nd Place
Shannon has been a Burhill Member since 2004.  Shannon captained the Junior team and played in club, county and national competitions before embarking on her professional Golf career.
Shannon teaches at Silvermere 4 days a week, while pursuing her professional playing career.
Follow Shannon on Instagram
Shannon's PGA page is HERE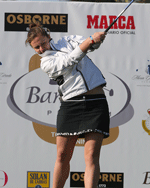 Maria Tulley
Studley Wood Golf Club
Cuddington 2019, 2nd Place
Burhill 2018, T5
In October 2019, Maria, represented the GB&I in the first WPGA Cup, in Austin Texas, along with Heather MacCrea, Ali Gray, Hazel Kavanagh and Suzanne Dickens.
Born in Truro, Cornwall in 1986 and started playing at the age of 11. Maria has won a number of junior competitions and played for the under 16 girls England Elite squad.  Maria attended Penwith College and studied Sports studies BTEC National Diploma and returned to West cornwall Golf Club as assistant Professional and worked on her PGA Degree at Birmingham University.
Find out more about Maria on her Website   Maria's PGA page is HERE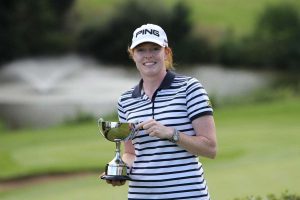 Hannah Ralph
Cowdray Park Golf Club
Cuddington 2019, T2
Hannah is an experienced professional who played on the Ladies' European Tour between 2010 and 2016 with a best finish of tied 3rd in Slovakia.
Hannah's current clients include two Ladies who represent the England Senior team, of whom one won the British Amateur Championship and the other narrowly finished runner up in various England Senior Women's competitions. Other clients include Sussex Ladies Champions and both Men and Ladies who have reduced their handicaps and won trophies since working with Hannah. She is also Team Coach for the Sussex Ladies' First Team.
Learn more about Hannah on her web page HERE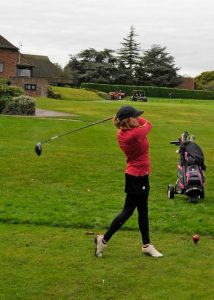 Katie Rule
Mendip Spring
Cuddington 2019, 4th Place
Katie, originally from Gerrards Cross in Buckinghamshire, is the Director of Golf at Mendip Spring Golf and Country Club.
Katie turned professional in 2012 and was the youngest PGA Professional to graduate  with the PGA Director of Golf Degree, she also has the Golf Psychology Coaching Certificate.  Her favourite club is her Driver and her appraoch to coaching is to keep things simple, using her Trackman Launch Monitor which help understand every part of her clients swing.
Check out Katies Web Page HERE and her YouTube Channel HERE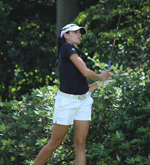 Joana De Sa Pereira
Burhill
Cuddington 2019, 5th Place
Burhill 2018, 7th Place.
Joana is a member of the Burhill Professional Coaching team and is an active player on the LET Access tour. 2017 saw Joana compete in eight LETAS events making four cuts and her best finish at the Azores Ladies Open and the VP Bank ladies Open both in 7th position.
Find out about Joana on the LET Access Website
Joana's PGA page is HERE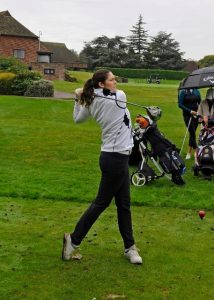 Sian James
Wentworth
Cuddington 2019, T7
Burhill 2018, WINNER
Sian started her golf as a junior at Bristol and Clifton Golf Club. During her amateur career, Sian represented her club, county and country.
In 2011, Sian graduated with her PGA Teaching Qualification and BA Honours in Applied Golf Management Studies from The University of Birmingham.
Sian is an AA Qualified PGA Professional teaching at De Vere Wokefield Park, Reading and previously worked at Machynys Peninsula, South Wales for 5 years.
Find out more about Sian on her website       Sian's PGA page is HERE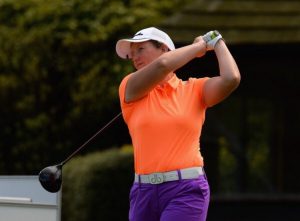 Ali Gray
Ormskirk
Cuddington 2019, 6th Place
Ali is a PGA professional, who represented GB&I in the inaugural PGA Cup in Austin Texas, Oct 2019.  Alis achievements include,England juniors 1990; Lancashire (1990-1993); Northern Ladies Champion 1993; Ladies European Tour 1994-1997; Women's PGA Champion 2003, 2004; WPGA Lombard Trophy finalist 2016,17, winner 2018; Women's PGA One-Day Series winner; Coach to Lancashire girls and ladies teams.
Follow Ali on Twitter Here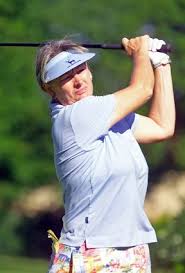 Cathy Panton-Lewis
The Berkshire
Cuddington 2019, T7
Cathy Panton-Lewis is originally from Scotland, golfer who was a founding member of the Ladies European Tour and won its first Order of Merit. Cathy was named Scottish Sportswoman of the Year in 1976 and turned professional in 1978, and went on to win 14 tournaments on the Ladies European tour, and has played in some events on the Legends Tour, including the inaugural Handa Cup in 2006.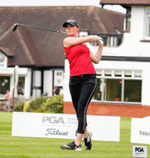 Keely Chiericato
Manston Golf, Kent
Cuddington 2019, 9th Place
Burhill 2018, 8th Place
Keely is a coach at Manston Golf Centre in Kent, find out more about Keely on their website.
Fully qualified PGA professional golfer, who d
reams of playing full time, sponsored by Watkins group. Work hard.
Follow Keely on Twitter
Keely's PGA page is HERE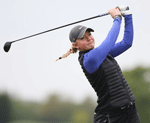 Luan Skeats
Cuddington Golf Club
Cuddington 2019, T10
Burhill 2018, 8th Place
Luan joined the Cuddington professional team in January 2015. As an amateur Luan was a regular in the Buckinghamshire County Ladies Golf team and was part of both the England U'18 Select Squad in 2013 and Birdie squad in 2012. Currently Luan holds the Ladies Amateur course record (70, 4 under par) at Buckinghamshire Golf Club and is currently in the second year of her PGA Foundation Degree.
Now Luan is teaching she is quickly gaining a great reputation coaching golfers of all abilities.Together with gaining her PGA qualification her ambition is to one day compete on the Ladies European and LPGA Tours.
Luan's PGA page is HERE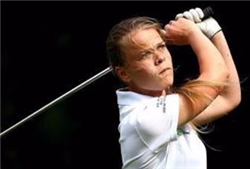 Rosie Langley
Kings Lynn Golf Club
Cuddington 2019, T10
Burhill 2018, T22
Rosie's professional career in golf started in 2014 when she began her PGA training with the University of Birmingham. Rosie has now completed her training and is a fully qualified PGA professional.Before turning professional Rosie played for her county of Kent at the time. This is where Rosie first started working in golf before moving to be Head Assistant at Dale Hill in East Sussex.  Rosie is the PGA Assistant Professional at Kings Lynn Golf Club.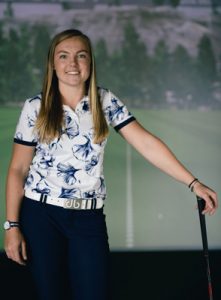 Daisy Macve
Pachesham Golf Centre
Cuddington 2019, T10
Daisy Macve is a qualified PGA golf professional, who is focused on coaching men and women of all ages, focusing on simplistic, measureable and efficient coaching for all. Daisy tailors sessions to meet your needs and provides performance analysis, education and progression through the use of learning platforms and regular interaction. Purposeful practice and knowledge are key ingredients to sporting success.
Learn more about Daisy on her website HERE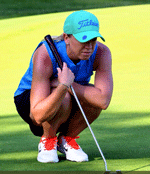 Stirling Golf Club
Played Burhill 2018, 3rd Place.
Heather wakes up everyday and loves what she does, play golf and help others to play golf. Member of LET and PGA. Titleist lover, future dog owner.
Follow Heather on Twitter Look out for Heathers new website
Heathers PGA pgae is HERE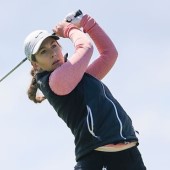 Gemma Allman
Moor Park
Played Burhill 2018, 8th Place.
Gemma is a member of Moor Park Golf Club and attended the Golf College in Sussex.   Gemma has represented Middlesex at Junior and Senior Level for ten years and has been both junior and Ladies Champion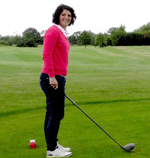 Deana Rushworth
Played Burhill 2018, 11th place.
Deana is a fully qualified class AA PGA Professional and has been coaching golfers of all ages and abilities since 2003. Deana has a diploma in NLP & Sports Psychology, and is a certified Master Mind Factor Coach. Deana holds a Titleist Performance Institute level 1 & 2 certification in golf specific fitness & overcoming physical limitations affecting the golf swing.
Deana represented England at junior & senior level in the Home Internationals and was an England Elite Squad member from the age of 15 to 22. Best results as a professional, 6th in the Nedbank South African Masters 2003 and won the Tartleton Ladies Pro-Am in 2015.
Find out more about Deana on her Website
Deana's PGA page is HERE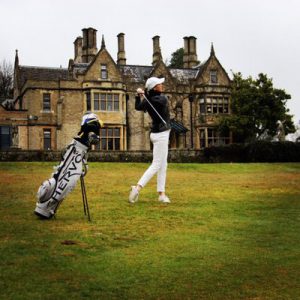 Lauren Blease
Played Burhill 2018.
Lauren Blease is based at Foxhills Golf and Country Club, based in Ottershaw, Surrey.
Follow Lauren on Twitter and Instagram
Laurens PGA Page is HERE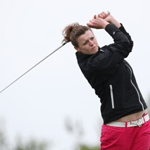 Sophie Daws
Played Burhill 2018.
Sophie is from Hythe in Kent and is attached to Pentland Golf.
Sophie is based at Etchinghill Golf Club near Folkestone in Kent. Sophie focused on Junior Coaching at the start of her career but now also does many individual lessons with people of all ages and abilities.
Sophie enjoys watching people improve and helping them to do so.
Sophie's PGA page is HERE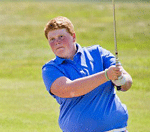 Hannah Robb
Played Burhill 2018.
Hannah joined Sonning Golf Club after starting her PGA training at Elie Links in Scotland and is currently in the PGA Training Programme year 2, and on track to complete the program in 2019. Hannah is an established player and spent her last amateur years as a member at Scotscraig Golf Club in Fife, where she was Junior Club Champion and Two Times Ladies Club Champion.
Prior to starting her training Hannah studied at Embry Riddle Aeronautical University in Florida, USA on a Golf Scholarship, securing a BSc Honours in Business Administration. Hannah won 2 Individual Titles, nominated in 2 All tournament Teams, placed 4th at Conference Tournament gaining Sun Conference Honourable Mention Honours and competed at Two National Championships.
Hannah's PGA page is HERE
Alex Herson
Played Burhill 2018.
Alex is a PGA Trainee. Level One Golf Coach. Alex was a member of Liphook Golf Club. Alex won the Ladies Club Championship on three occasions. Alex is very keen to improve her golf and compete in the local PGA events next year.
Alex's PGA page is HERE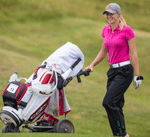 Georgina Mundy
Played Burhill 2018.
Georgie started playing golf when she was nine years old. She was selected to play for Hampshire County at 13 and at 15 she was a full member of the Hampshire Ladies squad.
Georgie has also been a member of the England girls training squad and has won caps for her country. She won the County Championships for the second time in 2017 and plays off scratch. She is studying the PGA Foundation Degree in Professional Golf at Birmingham University to become a qualified professional.
Georgie's PGA page is HERE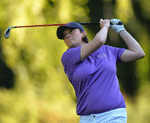 Marisa Newman
Played Burhill 2018.
Marisa is a former Amateur Sussex County Player and has been a PGA Professional since 2000.
After starting golf at an early age Marisa was immediately hooked and felt that she was destined to become a Professional Golfer.
As a coach Marisa is always looking to improve her knowledge of the game and strives to improve the quality of the coachig she delivers as a a result!
Marisa's PGA page is HERE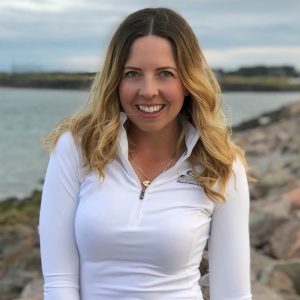 Rachael McQueen
Played Burhill 2018